Big Z Fabric wants to help you add design, texture and volume to any room in your home with new curtains and drapery. Whether your taste are neutral or bold and bright, Big Z Fabric has the perfect fabric for your curtain and drapery needs. Curtains and drapery won't just aesthetically change the look of your room, but it will also provide benefits to your home, including improved insulation, especially if they are layered.
Some of our favorite choices that will add style to your windows are wave and pleated drapery for formal spaces in your home. Whether you will opt for sheer window treatments, scarves and valences, or casual drapery, or room darkening curtains, Big Z Fabric has the fabric for you. Browse our online drapery fabrics gallery to pick your panels. If you are having a hard time choosing between fabrics, Big Z Fabric will gladly send you swatches of your top choices for a minimal fee. That way you can see if the design and texture suit the room's window.
Let our fabrics inspire you to add beauty to any room of your home. We recommend Solid Premium Linen Fabric which is made from 55% linen with 45% rayon. Our Solid Premium Linen fabric is a very beautiful and high quality piece of fabric that comes in many colors to choose from for $238.00 for a 50 yard roll. This is sure to be of superior quality and easy to work with for any window treatment project you take on.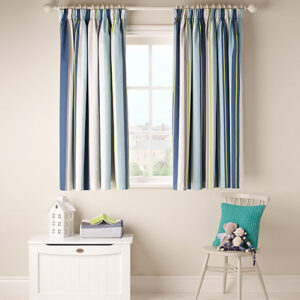 Window treatments don't need to be complicated. You can buy dazzling fabric for drapes and curtains to accent any window in your home. Big Z Fabric is here for all your needs. We carry one of the largest inventories of fabric, from linen, organza and lace that can be used to make a beautiful window treatments. Don't forget to post your creations on the Big Z Fabric Facebook page and we will reward you with a coupon code for future online purchases!
Shop Now >> Drapery Fabric