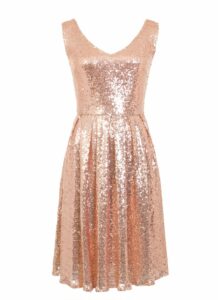 If you have been following the fashion trends for 2018 then you would be aware of how this year will be all about the glittery shimmery stuff. While you might want to invest in accessories and clothing items that make use of sequins you will be a little hesitant in doing so. This is because these types of sequin dresses require a lot of care and often need to be taken to a dry cleaner to get properly cleaned. But it doesn't necessarily have to be so. We have compiled a list of helpful tips that will allow you to wash your sequined clothing, bags, and footwear at home without going through much trouble at all.
Use mild detergents
This has to be the most important rule when it comes to treating the sequins. Do not, even as a mistake, use harsh chemicals to clean them. It will take off the gold and leave behind damaged crumpled up sequins. Invest in a mild detergent and preferably an organic one with cold water. As advised the ratio is 3 is to 1 for water and the detergent you are using.
Get to the spots
Quickly glance over the dress, show or bag that needs washing and spot any stains that would require your immediate attention. Throwing it in the washer is not the solution. Mix in the mild detergent in a tub full of cold water and gently dab on the stain to clean it off. If it is old and doesn't come off, do not spend too much time on it and move on instead.
Turn them inside out
To protect the sequined dress or whatever it is that you are washing, turn it inside out first. Sequins often get damaged while washing and this will help protect it further and allow you to feel comfortable washing too.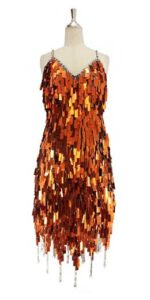 Do not use hands
No matter how long it has been since you last washed it, do not use your hands to wring the clothes. It will cause some serious damage. Instead gently swirl the soapy water towards the fabric to allow it to penetrate its deepest layers. Let it stay soaked in this water for a good 10 minutes.
Hang it on off
Do not allow it to dry in the machine. Instead, take it out and run it through fresh water till the soap has been completely run off. Then let it stay like that in a hanging position over the basin or tub to allow the excess water to drip off.
Lay it down
To have it dry off completely, simply lay it flat on the floor in a way that would not damage the sequins at all. You can roll over a dry towel gently to take off excess water but avoid this is the sequins are delicate.
These steps will help you take care of all the bling that you have lined up in your wardrobe for the year ahead.
If you'd like to see some sequins fabrics, start here >> Sequins Fabric Collection