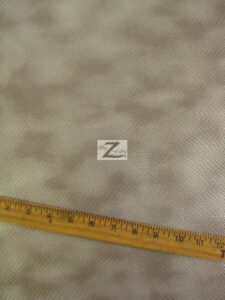 Straight from the fashion runways is the new bold fabric that will take your creation to the next level. Big Z Fabric wants to spotlight the ever-so-cool snake print vinyl fabric that has become so popular with fashion designers lately. Big Z Fabric carries a large inventory of unique faux snake fabric that can be used to spice up your projects. So step outside the box, take a bold risk and enjoy this fashion-forward trend that we are seeing so much of.
We carry Sopythana Snake Skin Vinyl Fabric that is sold by the yard. This fabric is available at a special price costing only $9.99 per yard. Made from the best vinyl on the market, this fabric comes in an assortment of colors. Faux snake leather fabric is very durable and long lasting. Another plus is that it is easy to clean and maintain. The fabric is finished off with a soft finish which gives it a true leather look. We love this fabric for uses such as clothing accessories, purses, wallets belts, shoes, household items such as frames, furniture, seating and other various projects.
We also have fabrics in other animal patterns that are light and soft to the touch. These fabrics are not only affordable, but they make very sleek looking clothing, foundation garments, handkerchiefs, bed spreads and pillow cases.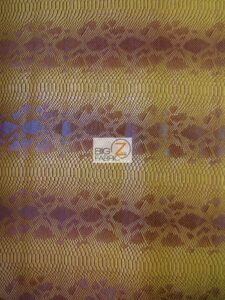 Big Z Fabric is one of the top leaders at offering the best selection of faux furs, minky, outdoor fabric, natural canvas fabric and many more products. Check out our huge variety of prints and solids from our online store. Snake and animal Prints are perfect for today's modern looks and we have them in stock for all your needs. All of Big Z Fabric come from top fabric mills and we always have a 100% guarantee policy on all our fabrics.
SSSeee you soon! Enjoy our snake prints!
Shop Now >> Snake Print Fabric