Now that spring has sprung we are thinking of all things bright and beautiful. Spring dresses are on the rise as the weather begins to get warmer in anticipation of summer. But the dresses in the stores leave a lot to be desired. They just lack something. Dresses should be a reflection of the lady wearing them. They should be unique and fun, polished and playful. It's just hard to find that combination in the mass produced dresses sold in stores. Why not try to make your own? Make the dress you always wanted to find in the store but never have.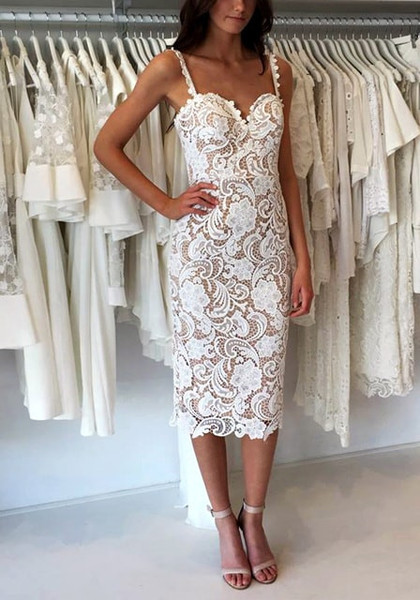 Our Rose Floral Paisley Guipure Venice Lace fabric is so beautiful and such a charming choice for springtime dresses! We have 14 colors to choose from offering you a huge choice in shades and hues. This fabulous fabric is made from 100% polyester. This is a firm, stiff lace with a no-net backing. It is non-stretch which makes it perfect for this project because it will not stretch out or lose its shape. It has a 50 inch width and is sold by the yard or in continuous yards to fit any size or length of dress that you want.
This project is super easy, yet it looks so polished and professional. You can make more than one of these in different colors for perfect additions to your spring and summer wardrobe. This material can also be made into beautiful skirts and sleeveless tops for summer! Sundresses are another amazing idea. This fabric is extremely versatile. If you are wanting wonderful dresses for the upcoming seasons, this is the perfect material for the job. For a fun accessory to your dress, try making a small clutch purse out of this fabric to match.
Buy Now >> Rose Floral Paisley Guipure Venice Lace Fabric