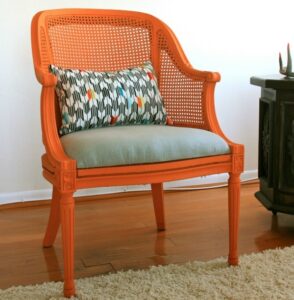 Spring is here. The flowers are blooming, the sun is shining and it's time to replace your furniture with new and updated pieces. We at Big Z Fabric believe that every so often a good-quality chair or sofa needs a fabric revamp. Choosing a new and updated upholstery fabric will simply transform the look and feel of your family room, dining room, or outside living spaces. Big Z Fabric carries a large inventory of fabric that can be used to create new furniture pieces or add pizzazz to your existing pieces.
Refreshing your furniture yourself is also a more affordable alternative to purchasing new furniture. The material you use is the most important choice, so you will need to research what is best for your project. In general, when refreshing your furniture, you need to consider that there are two categories of fabric: natural and synthetic. Natural fabric, such as cotton and cotton blends, linen, silk, wool and leather are resilient, functional and sophisticated. Synthetics such as vinyl, microfiber, nylon and polyester are more affordable, durable and resistant to wear, dirt and fading. Big Z Fabric offers many different fabrics to choose from with assorted colors, patterns and textures to choose from. You will need to consider what is the most practical for your needs and what best complements the décor of the room.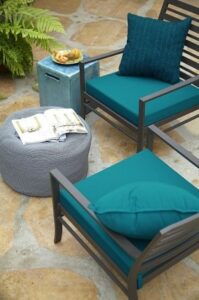 One of the easiest ways to refresh and modernize your furniture is to update it accent pillows with fabric from bigzfabric.com. Big Z Fabric offers medium to very heavyweight upholstery fabrics which are great for accent pillows, cushions, poufs headboards, ottomans, and the list goes on! Some of Big Z Fabric's upholstery fabrics are light enough for window treatments and slipcovers.
Browse Collection >> Upholstery Fabric