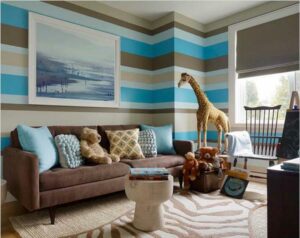 If you have a couch or other furniture that you love and don't want to get rid of, consider reupholstering it. This process may take a long time to complete, but it will be well worth the work, especially when you use a fabric that you love. You may also want to take the time to inspect the cushions to see if any filling material needs to be replaced. By taking the time to reupholster and fill the cushions, your new couch will last for many more years. Big Z Fabric has thousands of fabrics available for upholstery purposes. You can view the vast collection online by searching for upholstery fabrics.
We recommend using Alligator Upholstery Chenille Fabric, available in in 13 luxurious colors. One of our favorites is the Chocolate Brown color. This fabric is sold by the yard and is available in continuous yards. Big Z Fabric has this Chenille Velvet Fabric on sale this month for only $14.99 a yard. This velvet fabric has a top embossed alligator pattern and is made from 100% polyester, which is perfect for upholstery for couches and cushions, but is not limited to it.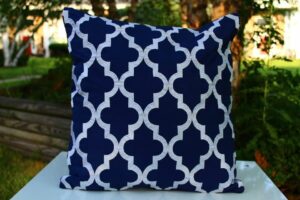 For outdoor reupholster projects, we want to recommend a funky fabric that is one of our favorites. Big Z Fabric's Premium Quatrefoil Canvas Outdoor Waterproof Fabric in dark turquoise is very cost effective and durable for outdoor usage, including furniture, pillow casings, outdoor umbrellas, boat covers, etc. The fabric is fade resistant, it will hold up to the harsh condition of the sun and it is waterproof resistant. This fabric is currently in stock and available for $21.99 a yard.
For this project, you will need to cut your fabric on the floor or a large table so you can roll it out.  Simply use the old sofa cover as the pattern to cut your new fabric. You will need to sew your fabric and use a heavy-duty staple gun to attach the new fabric to the couch.
Take pride in your reupholstered project and enjoy your new couch. Big Z Fabric want to see your creations! Don't forget to post your reupholstered sofas, cushions, pillows, or anything else on the Big Z Fabric Facebook page.