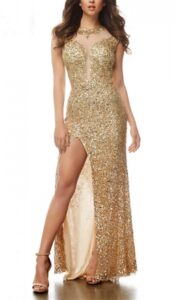 We love this time of year when teens get ready for the fancy ball. We are happy to be a part of what makes prom season so special. We loved the scene in the movie Pretty in Pink when Molly Ringwald's character designs her own pink gown! For those who are ambitious enough to create their own unique prom dress, Big Z Fabric is here for all your needs. We carry one of the largest inventories of fabric, from sequin to satin to lace, that can be used to add pizzazz to your beautiful dress.
In general, finding the perfect a prom dress can be a stressful experience. Why not create your own dream dress to outshine all the rest?
Big Z Fabric recommends to get inspired by looking through the fashion magazines and blogs to get an idea of what you like. You can narrow down what fabrics and style you like, the colors that intrigue you, and any dress embellishments that spark your interest. Not only that, you can get ideas for hairstyles and makeup that complement the dress. When you set foot in a store, you can present these features to the dress shop staff, who will be better equipped to help you find your dream dress.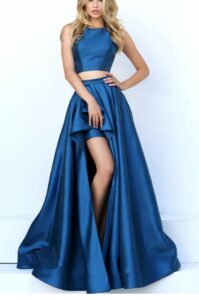 We recommend to be open-minded with fabrics and colors. Step outside of your comfort zone and go for fabrics and colors that you normally wouldn't pick. You might be surprised at how nicely the fabric complements your skin tone. If your skin tone complexion is on the lighter side you should avoid lighter shades, such as white, since it will wash you out in photographs. Also, this is important if you are getting a tan: avoid bright and orange fabric which could clash with your tan skin tone.
Once you find the fabric you like, you need to find the pattern to create your vision. Next, you can complement your prom look with fun accessories in contrasting colors. For example, consider choosing a contrasting color, especially if you choose a fabric that is a solid color. This will compliment your gown and allow it to make a statement. Pair your red dress with bright blue gemstones. And don't be afraid to accessorize with gold and silver, especially with that little black dress. Feel free to browse our huge collection of fabric ideal for prom dresses.
Browse Satin Collection >> Satin Fabric
Browse Sequins Collection >> Sequins Fabric