New Arrival Vinyl Fabrics
Faux Fake Leather Vinyl & 

DuroLast™

Embossed PVC Vinyl
Big Z Fabric is proud to introduce a new faux leather vinyl fabric, our new Western Saddle Distress Vinyl Fabric. The material in this faux fake leather fabric consists of 32% Polypropylene and 68% PVC
Faux Fake Leather Vinyl Fabric, also known as synthetic leather, is a very versatile and more affordable option to genuine leather which is also animal friendly, Vinyl is a synthetic resin consisting of polyvinyl chloride or a related polymer, used for wallpapers and other covering materials.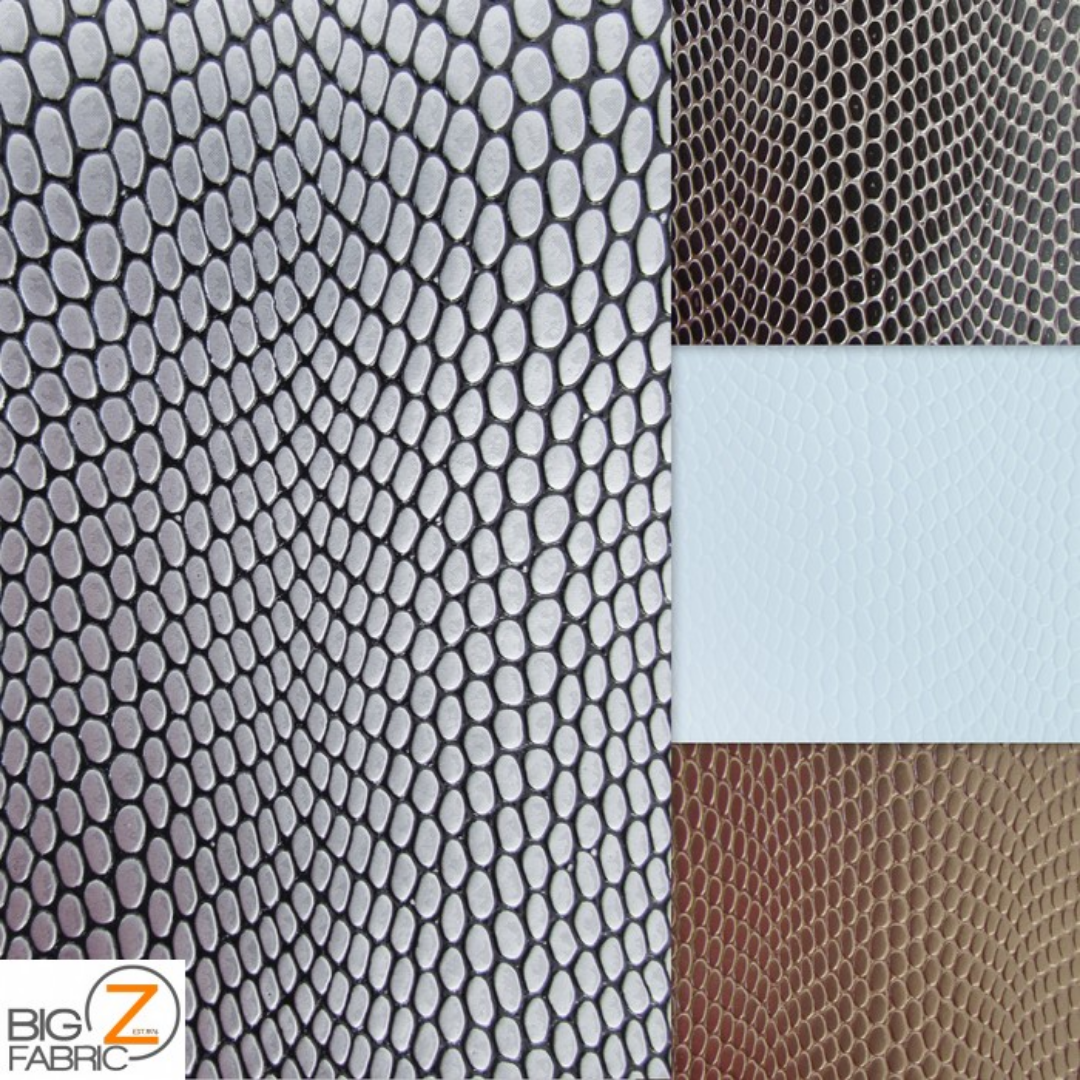 Uses
Faux Fake Leather Vinyl Fabric uses are limitless, you can find it on furniture, purses, accessories, upholstery, and more. Faux Fake Leather attempts to imitate the look and feel of real leather, as it looks and feels very close to real leather, even for the patterns and animal prints, it's a very popular fabric for consumers who don´t want to spend thousands on the real one.
Versatility
It can be printed with any pattern you wish, the most common patterns are of course the ones that recreate the look of animals, as these are made with a roller machine, patterns are always very even, these patterns can imitate a Cobra Snake Skin, a Big Nile Crocodile, or a Python Snake in a Glossy finish, Faux Fake Leather is easily dyed so you can find a wide variety of colors in all styles that can perfectly match your style.
DuroLast™ Embossed PVC Vinyl Fabric
Is a newly added premium vinyl to our infamous DuroLast™ Series. The astonishing product is composed of PVC film vinyl face and 100% polyester backing material. In addition, the face of this item contains holographic components allowing the item to have an iridescent shine when hit with direct light, these fabric also aim to imitate animal print, like Dragon Gator Upholstery Vinyl, if you are looking for a brighter and shiny style, check out Crocodile Holographic Embossed PVC Vinyl Fabric. What's great, is that the fabric is flexible to work with ideal for upholstery, accessories, fashion, and home decor applications.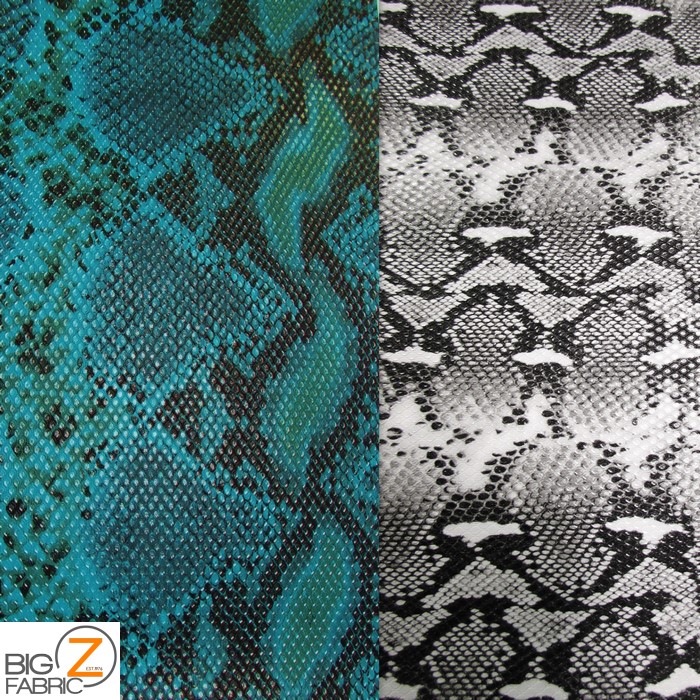 Low Maintenance
The best thing about these fabrics is their low maintenance, while real leather is delicate and expensive to care for, faux fake leather can be cleaned with a cloth and warm water, the fabric does not retain moisture, which means it is less likely to crack, like real leather, which makes it really durable and resistant.
Stick around, get ready to run, and get your favorite New Arrival Vinyls only at BigZ Fabric, your wholesale Fabric Pricing Storewide.