The Serenity Floral Sheer Lace Fabric is already known for producing elegantly designed dresses and gowns. However, the fabric is now making a new name for itself as one of the star attractions in wedding reception décor. This sheer lace boasts a spectacular design, an intriguing floral embroidery, that is sure to turn heads and add spark to the room. But what really makes a statement are the scalloped edges of the fabric, which add definition and quickly makes the decoration a talking point at the reception.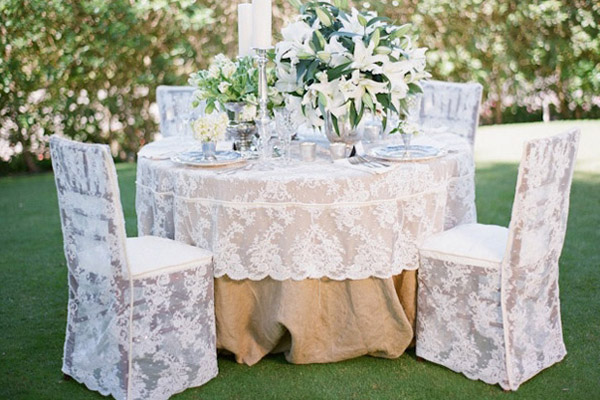 The new Serenity Floral Sheer Lace Fabric is made from strong, 100% Polyester. This beautiful sheer consists of a unique, fine pattern lace that is made up of floral designs on a mesh backing bordered by the scalloped edges. It is currently available in various colors such as champagne, coral, gray, ivory, pink, mint, peach, royal blue, red, and white. The fabric is typically used for dresses, gowns, home decorating art, trims, dresses and clothing accessories, and more recently wedding décor.
Lace is a fine open fabric made by looping, twisting, or knitting thread in patterns and used especially for trimming garments. The floral embroidery design not only makes the fabric one-of-a-kind, it is also a highly functional material for many occasions.
Buy Now >> Serenity Floral Sheer Lace Fabric