Not all fabrics are created equal, and one of the most important parts of your DIY projects is to keep them new and fresh by properly caring for them.
It's important to know how to wash, dry, treat, and even store your fabrics and creations to extend their time!
Let's start out this series of fabric care by talking about our best-seller: Faux Fur.
Note: You may also machine dry faux fur, but we recommend you use the gentle cycle and use low heat.
Store your faux fur fabrics and creations in a dry place as humidity can make the synthetic pile frizzy. If you can store in a garment bag, better yet!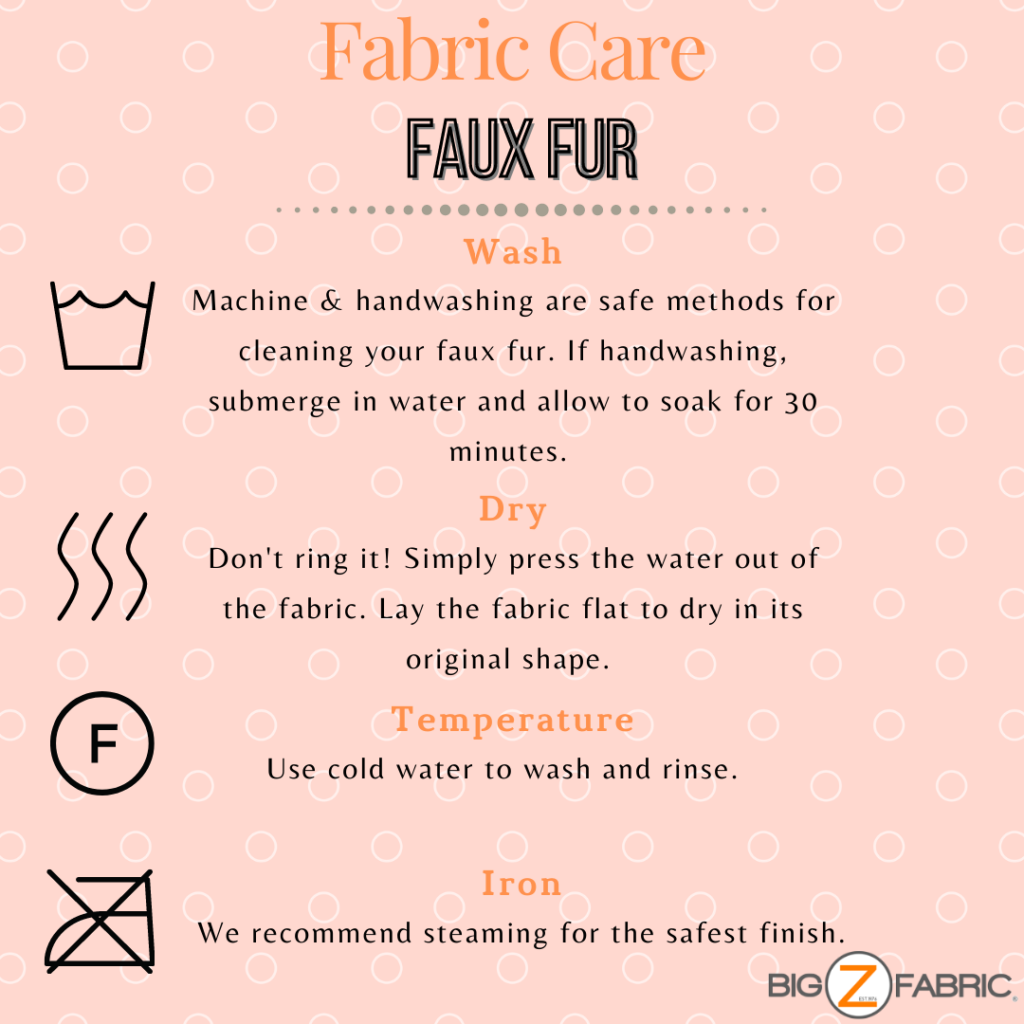 Be sure to follow us on Instagram @BigZFabric for tons of exclusive content and interaction!