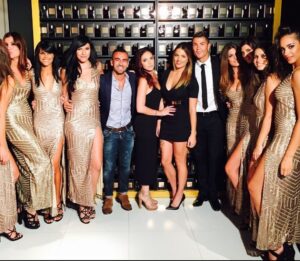 Gold is a color that everyone likes wearing, but not everyone can pull it off. Wearing dresses in gold color can be quite a challenge, but if it has the right cuts and right stitching, it can very easily look good on you. This is how the gold cosmic geometric sequins fabric dress is designed. The dress is in a champagne golden color, which is actually a really sexy color. Plus, this type of color is really trending for parties and formal events.
Besides the color of this sequins dress, another thing which makes this dress amazing is the way it is stitched. Let's start with the neckline of this dress. The neckline is super sexy, and it is the perfect way to show some cleavage without revealing too much. It is designed in a deep V-neck and the straps of the dress are thick, thus adding a little bit of elegance to the dress. The dress is sleeveless, so it gives you a chance to display those sexy arms as well. But, the best thing about this dress is yet to come; which we will discuss in just a bit.
First let's talk about the material of this dress. The material used for this dress is super comfortable to wear and all over it you will see shiny sequins to give that gold effect. As for its pattern, the geometric pattern adds a great touch to the overall look of this outfit.
Now, let's get into the best part of this dress. It's the slit at the side which goes up all the way to your thighs. This slit adds that extra bit of sexy to the dress and makes it so much more appealing. Since it's a full dress, it doesn't allow you to show much skin. But, that is what the slit is for; so that you can show just the right amount of leg.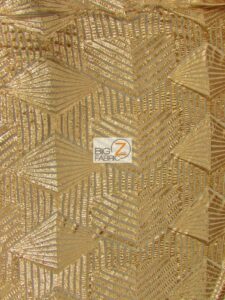 In the picture above, you can see a bunch of models standing with Ronaldo. All the models are wearing the same golden sequin dress and they all are looking amazing in it. As mentioned earlier, this is a type of dress which will suit anyone, and that has been proved in this picture. Every model has a different physique, yet they managed to look flawless in that dress. You don't even need to wear a lot of accessories with this dress because the dress itself is super sexy and amazing! If you wan to create the same dress we have the fabric for you at an amazingly low price. Our Cosmic Mini Disc Geometric Sequin Mesh Fabric has a width of 52/58 inches, is sold by the yard and comes in more than 10 colors.