you look great, it can boost your confidence and liven your mental state. That's just what happens when you step out in a floral satin fabric dress.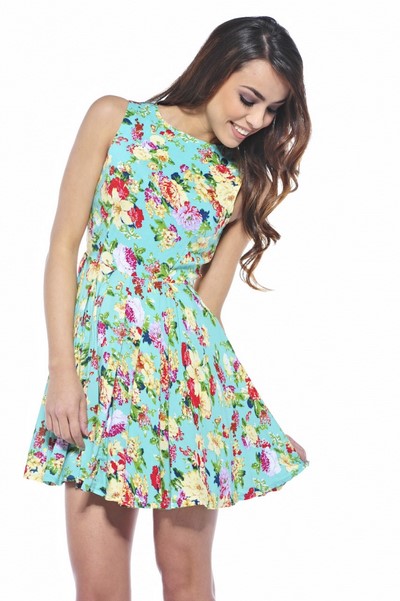 Made from Quince Blossom Floral Satin Fabric, the floral satin dress is the epitome of class and glamor. The fabric is a lightweight, shiny and exotic type of cloth that adds elegance and style to any design. Available in several floral colors and combinations such as aqua, ivory/coral, ivory/jade, and pink, Quince Blossom Floral Satin is the one people turn to when they want a dress that will turn heads
Additionally, the superior quality cloth is easy to work and is durable enough to handle any project. With the strength of 100% polyester, Quince Blossom Floral Satin can be used to make a wide variety of items such as summer scarves, shawls, pocket and suit handkerchief, dresses, skirts, wedding dresses, festival skirts, gowns, cloth linings, blazer linings, skirt linings, top linings, and much more.
If looking like a fashionista is your aim, then this fabric is definitely the one to choose. The fabric is easily customizable as it comes in a width of 58 inches and is sold by the yard.
Buy Now >> Floral Satin Fabric