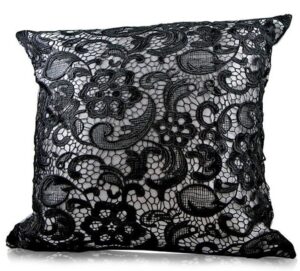 These are simply divine! Who doesn't need pillows or cushions in their home? This versatile project can make anything you need from throw pillows to outdoor cushions. Make as many as you wish at a fraction of the cost of expensive store bought cushions. When you make them yourself you can design them as you wish, choose your own color scheme to fit your décor. Make these from scratch or simply cover cushions that you already have with this beautiful lace. These cushions are simply ideal for any room of your home. They are also perfect as gifts!
The cushion in this picture is made from our Rose Floral Paisley Guipure Venice Lace Fabric. This fabulous lace is new to our collection and the perfect material for cushions and throw pillows! It is made from stiffened 100% polyester that has retained a slight stretch to create a snug fit around any pillow. There are 8 different vibrant colors to choose from, giving you plenty of choice for any color plan. This is also called Venetian lace or Chemical lace. It is made using a special process that stiffens the fabric allowing the lace to be sturdy enough to not require a backing net! The end result is a beautiful lace that is superb for projects such as this!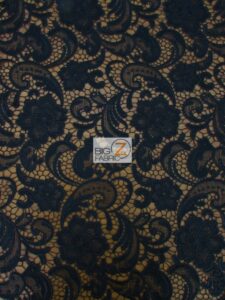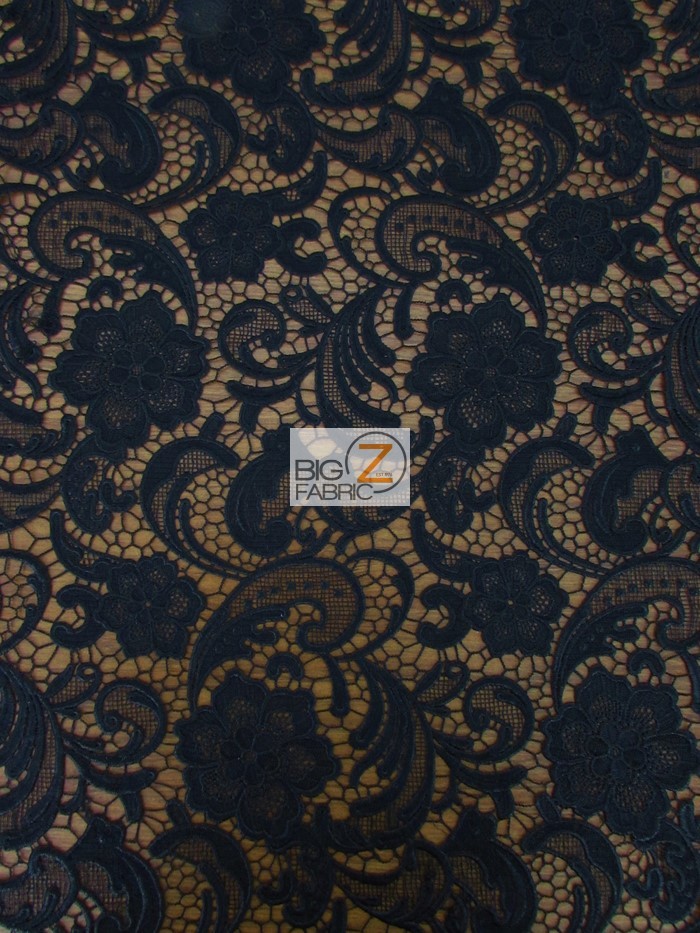 Our Rose Floral Paisley Guipure Venice Lace Fabric is sold by the yard or in continuous yards to fit any sized project. Make one cushion or many. Make throw pillows for your living room or for every room in your home. The choice is yours! Why not create some new cushions for your outdoor furniture? This fabric is perfect for that! You can also add accent pieces to match your outdoor cushions such as table-runners or an over cloth for an outdoor tablecloth. If you are making throw pillows for indoors, why not try end table covers made from this beautiful lace or grab some tacky glue and cover your lampshades! The projects are endless and super-easy with this material. How easy it is to redecorate your home and re-create your pieces to produce an all new look without having to buy all new décor!
Buy Now >> Rose Floral Paisley Guipure Venice Lace Fabric