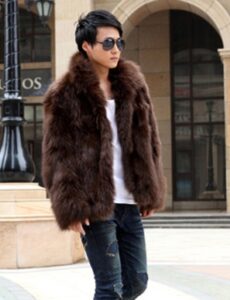 Faux fur fabric is a fashion trend that has stood the test of time. And it's no wonder that faux fur fabric remains so popular among fashion mongers, since it's luxurious and elegant. We love the way the fabric looks exactly just like real fur for a fraction of the cost. Also, we would never want to harm any beautiful living creature for fabric use. Check out Big Z Fabric's selection of faux fur fabrics. Faux fur fabric is a synthetic product and will not stretch, making it very easy to take care of. Make sure to machine wash gentle and air dry or dry clean the fabric.
We just added new selections that you won't want to miss out on. ?? You can add a fun twist to your home decor with faux fur fabric from Big Z Fabric. You can create charming cushion covers and pillows, dining chairs, tablecloths, and sofa covers using faux fur fabric that comes in different patterns and colors. This faux fur fabric is also perfect for stuffed animals as well as fashionable scarves, faux fur jackets and vests. We love the idea of making faux fur throws and baby blankets to keep cozy with. Also, if you're in a fashion rut try adding a fur accessory to spice up your look. We recommend going wild and incorporating a fur clutch or purse, headband or even fur jewelry. You will be amazed at how using a bold fabric like faux fur can totally take your look to the next level.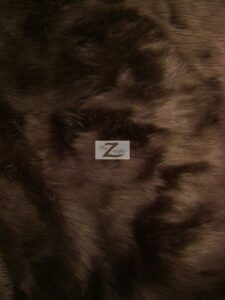 Check out Big Z Fabric's top seller Faux Fake Fur Animal Long Pile Coat Costume Fabric/Curly Alpaca which is available in a variety of colors including ivory, white, desert fox, cross fox gold, black, brown, burgundy, red, purple, etc. This faux fur fabric is sold by the yard and is a unique type of fur that has a two tone stripe design throughout the fabric.
Make sure you order your faux fur fabric because this fashion trend is here to stay!
Browse Collection >> Fake Fur Fabric