Dimple Dot Minky Blanket
Skill Level: Basic
Time: 1 hour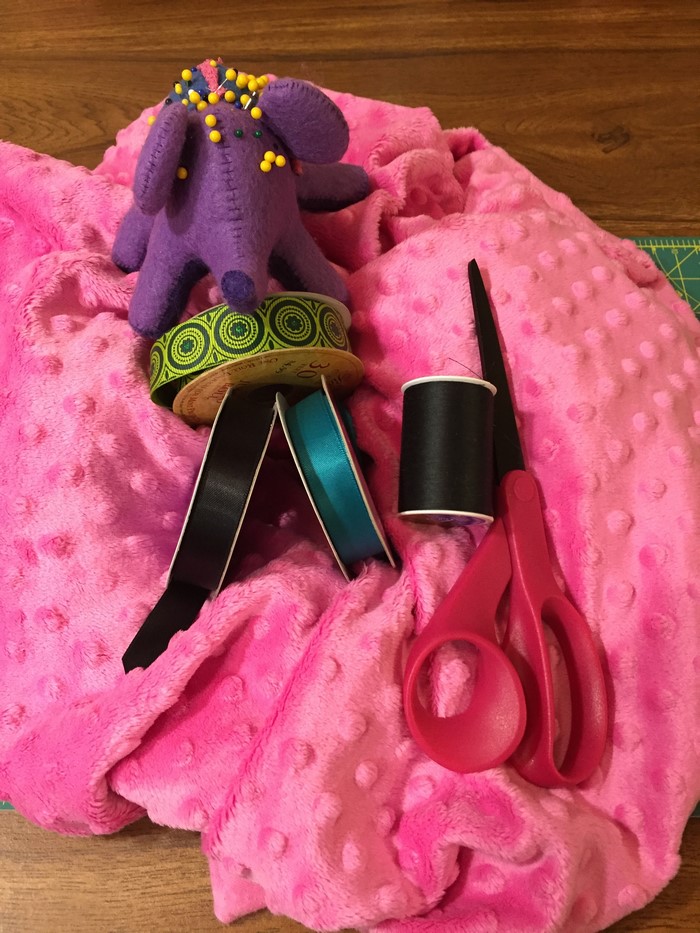 Eeny, meeny, miny, moe; Catch a minky by the toe! If you have never used minky fabric, then you have been missing out on a wonderful fabric. Minky commons in many colors and is incredibly soft. Because of its soft texture minky is often used for baby items. In my experience, pets also seem to be partial to it. Minky is easy to work with and makes a great blanket. Below are the instructions for making your very own. Feel free to experiment with different color designs and ribbon accessories!
Materials:
• Needle/Thread or sewing machine
• Scissors
• Measuring tape
• Minky fabric
• Ribbon (optional)
Instructions:
1. Measure and cut your material.
o For this DIY I'm creating a small cloth toy, but the instructions are the same for a blanket.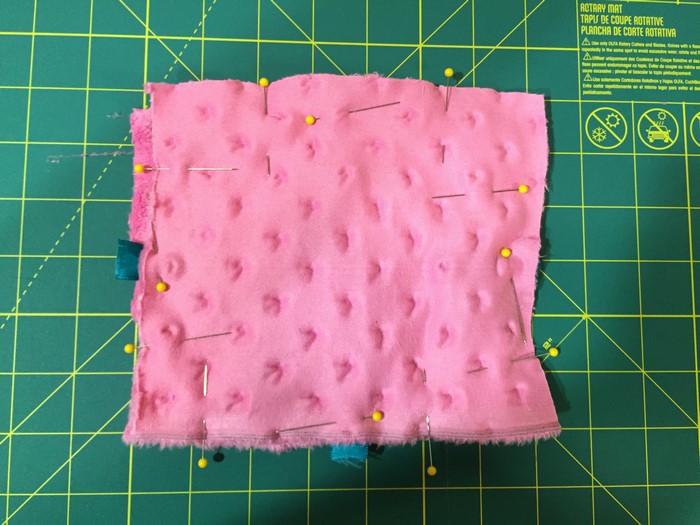 2. Lay one piece of your fabric right side up (facing up)
(optional) Cut pieces of ribbon and create loops with them. Lay them on the face of the fabric with the loop pointing into the middle of the fabric.
3. Lay the other piece wrong side up (face down) on top of the first piece. At this point, the right sides of the fabric should be touching each other.
4. Sew around the edges of the fabric. Be sure to leave a hole unsewn.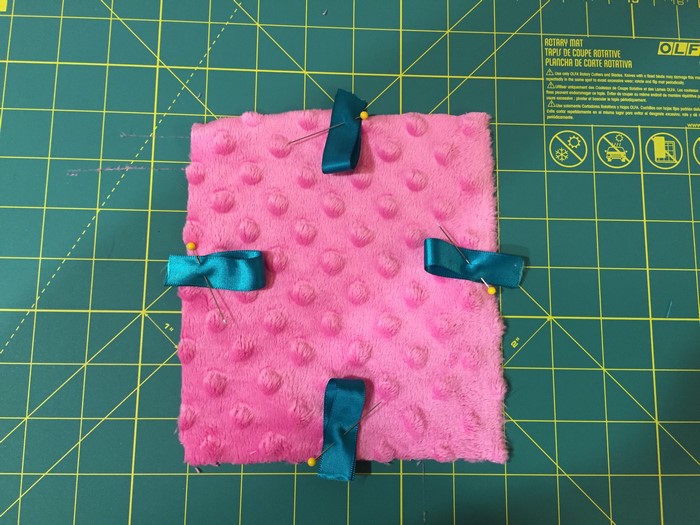 o I only needed to leave about an inch open, but for bigger projects like blankets you might need to leave 1-2 inches unsewn.
5. Once you have sewn around the edge of your fabric, pull the fabric through the unsewn hole you left so that your fabric is now right side out.
6. Sew the hole up using a hidden stitch.
Here you have it!!! a beautiful dimple dot minky blanket. If you want to recreate this same blanket you can buy dimple dot minky from our wide selection of colors at Big Z Fabric. Click below to browse our vast collection.
Buy Now >> Dimple Dot Minky Fabric