Cotton Fabric Toilet Paper Holder
Skill Level: Basic
Time: 1-2 hours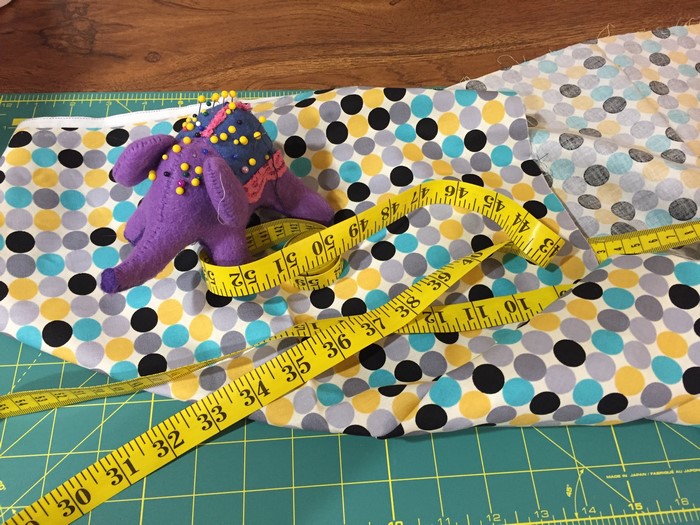 Looking at my very ugly and very small bathroom the other day, I thought, "What can I do to spruce up this place a little?" My cat wanted me to make a bed for him (he loves the bathroom for some reason), but I told him there wasn't enough room for that. Then I saw the rolls of toilet paper stacked on top of the toilet tank, and I knew just what to do. A nice fabric toilet paper holder would work perfectly to declutter and decorate the pitiful, little room. So, I made one. And you can too…
Materials:
• Needle/thread or sewing machine
• Scissors
• Measuring tape
• Iron
• Full toilet paper roll (for measurement reference)
• Cotton fabric
o (1) 36" x 7" (body)
o (2) 9" x 2.5" (straps)
Directions:
1. Measure and cut your fabric.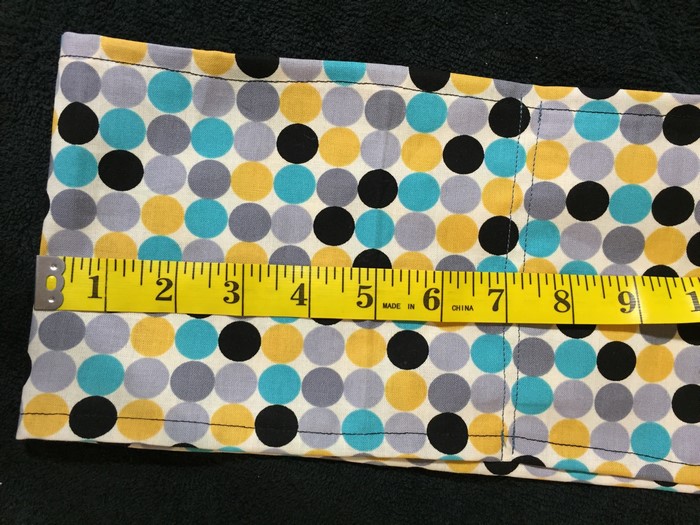 a. I used 1 piece of 36" x 7" fabric for the body of the holder, and 2 pieces that were 9" x 2.5" for the straps.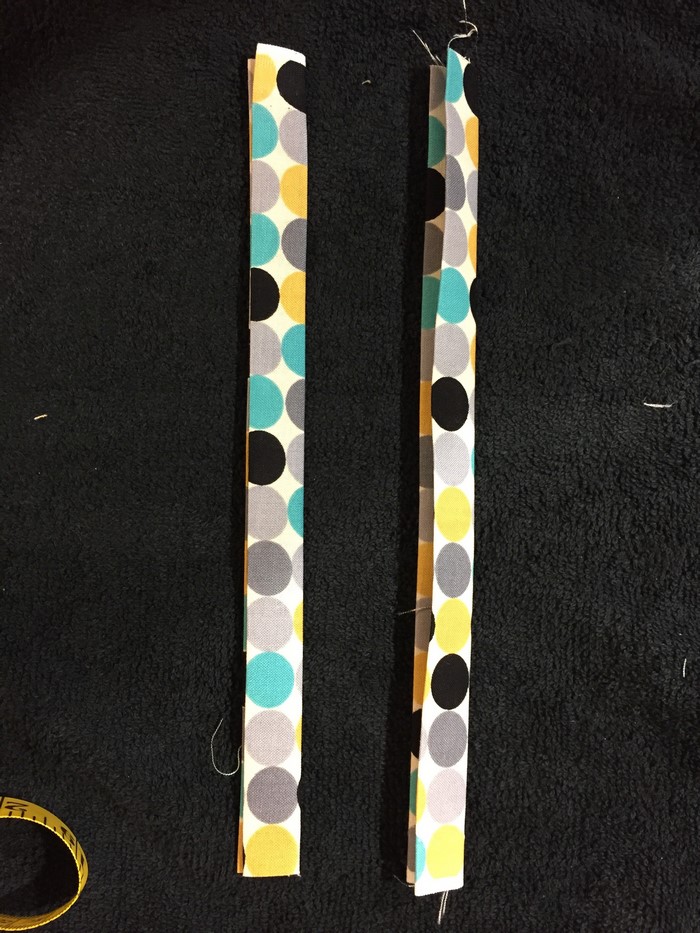 2. Create a hem along the long sides of the body.
a. Fold the long sides 1/4". Iron this down and then fold and iron another 1/4".
b. Sew along the edge of the folds as close to the inside of the fabric as you can get.
c. Do this to each side of the body.
3. Fold the top edge of the body fabric down a 1/2" and iron it. Do the same to the bottom edge.
4. Fold the material in half horizontally.
5. From the center crease, measure approximately 7 ¼" up and 7 2/4" up.
a. These measurements may vary based on the type of toilet paper you use. The above measurements should accommodate mega rolls of toilet paper like the brands that say "12 rolls = 24 rolls of the other brand." You can test the size by placing pins at the measurements and then slipping your own toilet paper into the loop to see if it fits. Then just add or subtract about ¼" until you have the perfect size.
6. Sew 2 parallel lines (one on the 7 ¼" mark and one on the 7 2/4" one.) This creates the bottom loop where one toilet paper roll will be placed.
7. From the upper line that you just sewn, measure another 7 ¼" mark and 7 2/4" mark and repeat step 6.
8. Take one of the 9" x 2.5" strap pieces and fold the sides down vertically so that they meet in the middle. Iron them down and then fold the fabric in half vertically (hotdog style). Iron and sew around all four edges with a 1/8" seam. Repeat with the other strap fabric.
9. Lay the straps on either side of the upper corners of the body. Sew them on to one side of the fabric. They should each form a loop that will be used to hand the holder.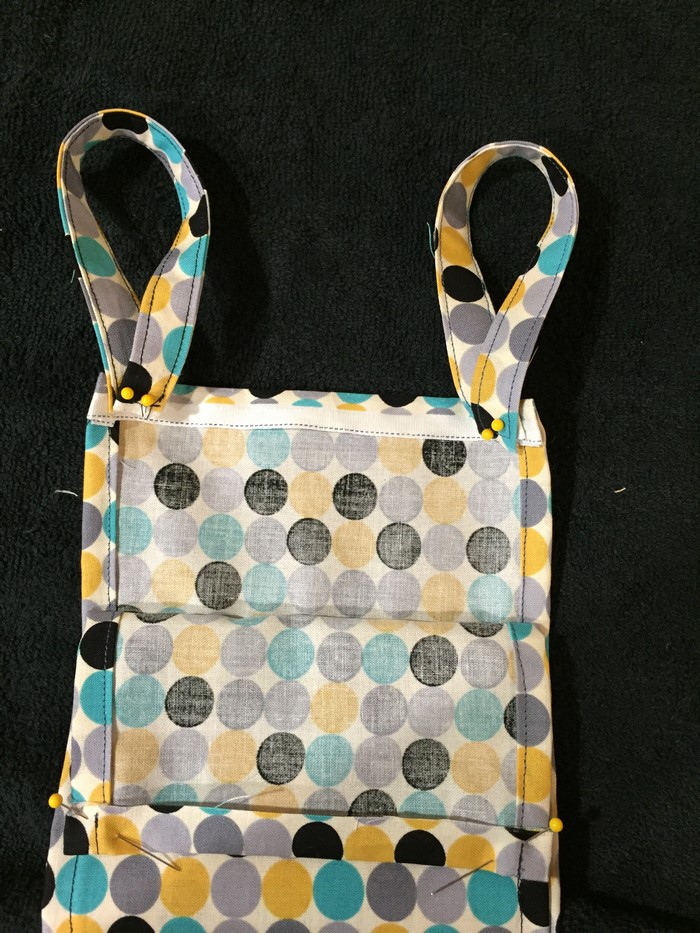 10. Lay the other side of fabric down on top and sew along the upper edge. This will form a "sandwich" with the straps in the middle.
a. I did a few runs with the sewing machine here to make sure that the straps were securely fastened to the body fabric and that the whole thing was sturdy enough to hold the toilet paper.
And Voila!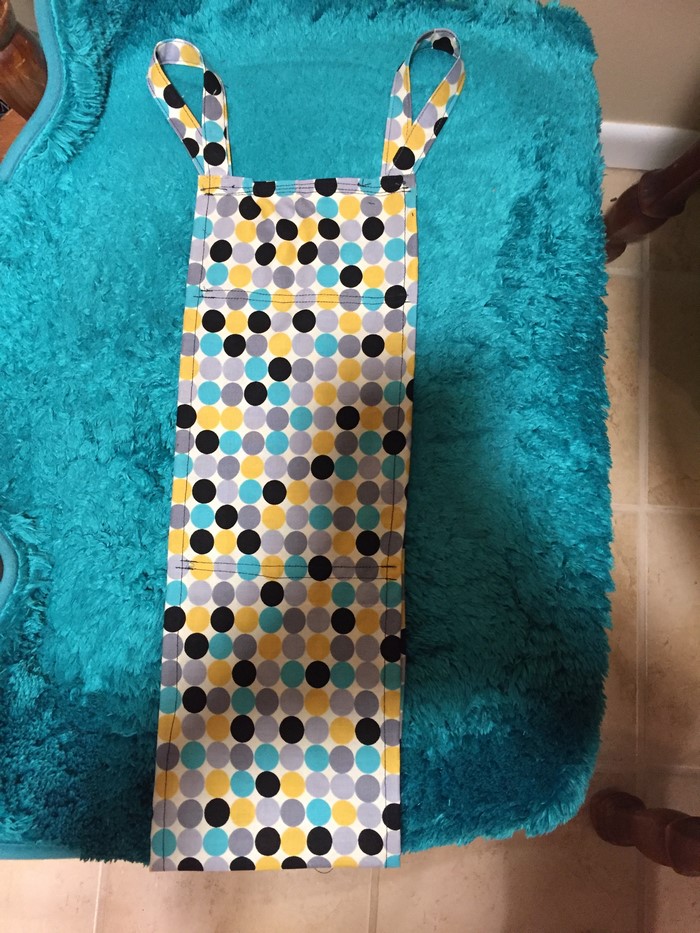 Now there might actually be room for a cat bed. Hmmm…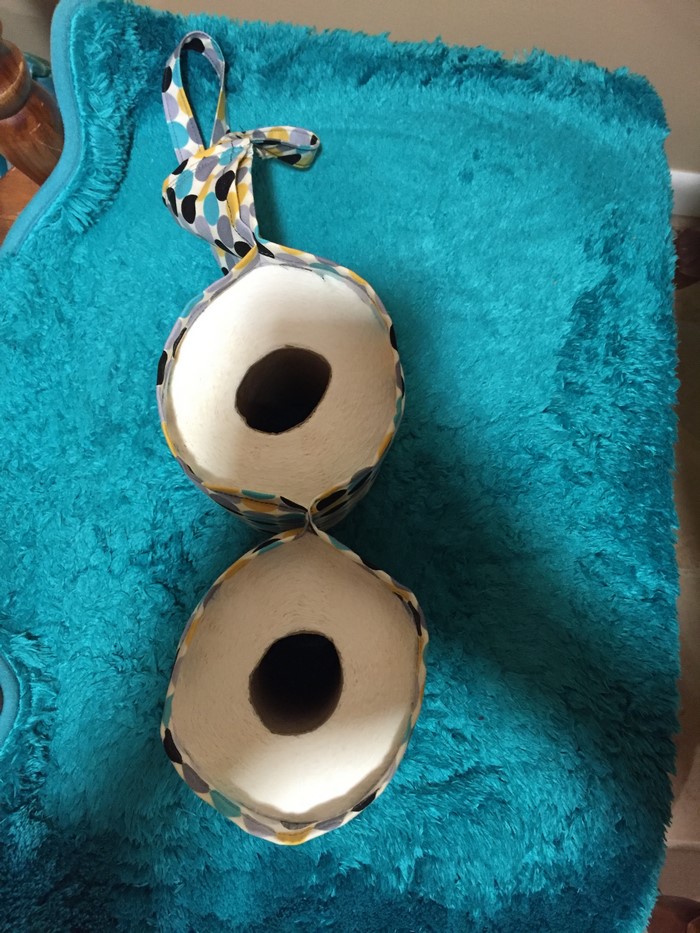 Buy the perfect cotton fabric for your Toilet Paper Holder from our wide selection of cotton and polycotton prints at Big Z Fabric. Click below to browse our vast collection.
Browse Collection >> Cotton Fabric
Browse Collection >> Polycotton Fabric