In the spirit of St. Patrick's Day being celebrated this week in the United States, we thought we would participate by highlighting some of our most beautiful shades of green in some of our most popular fabrics. While green is popular for this holiday, it goes without saying that the color green is to be pulled off year-round! Whether you are making home decor DIYs, fashion accessories, costumes, or apparel pieces, a pop of green is always in.
Check out these beautiful fabrics:
Microfiber Suede in Hunter Green, Floral Rose Jacquard Satin in Hunter Green, Solid Stretch Spandex in Hunter Green, UV Reactive Shaggy Long Pile in Neon Green, Velboa Faux Fur in Kelly Green,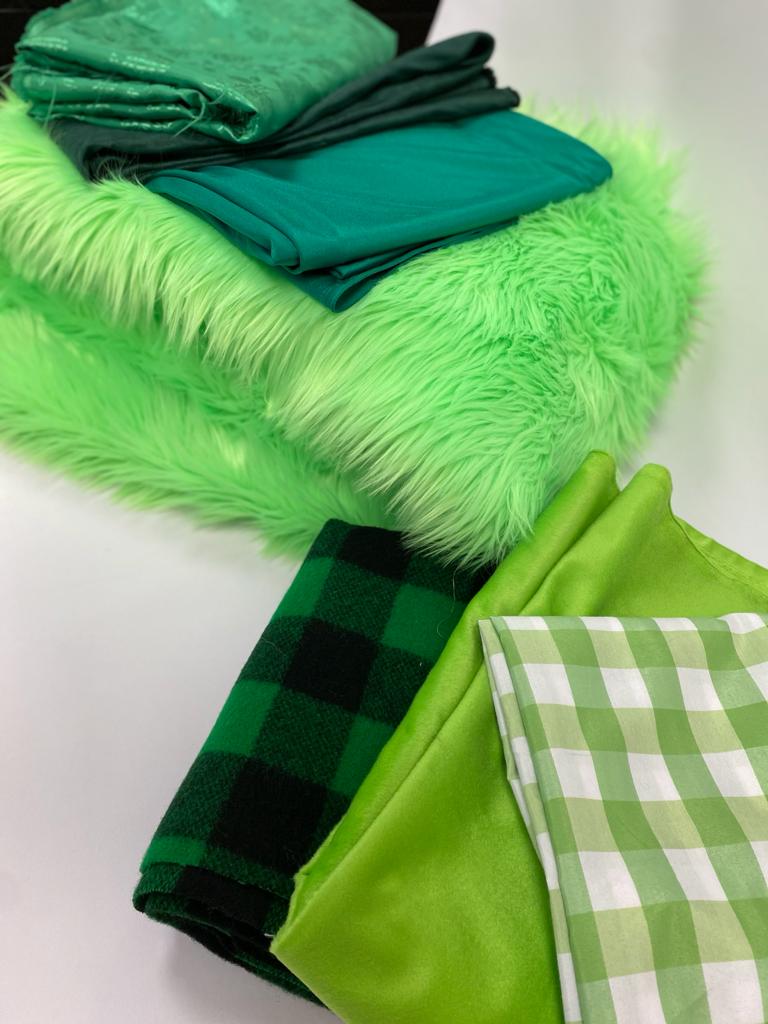 Follow us on Instagram for behind the scenes, exclusives, and a ton of fun with our Big Z Online Community.